New Frozen Logistics Hub
A new and fully equipped instalation in Barcelona to cover Central Catalonia quickly, effectively and easily accessible. A firm commitment to the market needs for a logistics service with international projection and maximum transparency and communication with our client.
Codina Group, backed by more than 50 years of experience
Codina Group is a family business with more than 50 years' experience in the logistics industry. It is a visionary and innovative company which has grown in a sustainable way, together with its clients and suppliers.
Organic products
GREEN LOGISTICS
Green logistics and sustainable transport's advantages
One of the main issues we are currently facing is the pollution of our planet.
Learn more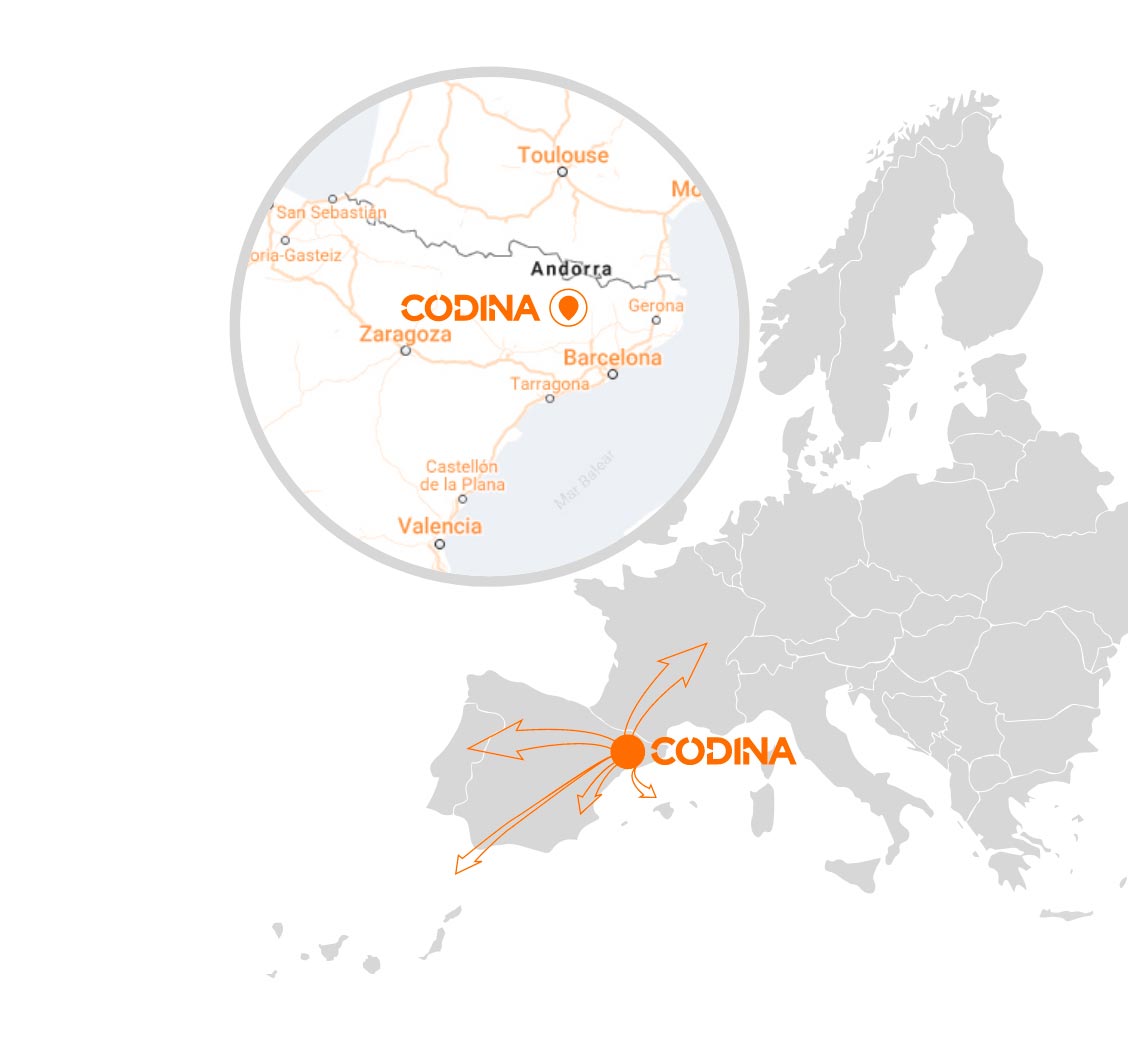 Privileged location
Codina Group's headquarters are located in Hostalets de Balenyà (Barcelona), at the foot of Montseny Natural Park, a privileged natural environment where nature and fields are the main actors. Maintaining our roots and our tradition, as well as respecting our environment, are the values that guide our path.
Our location is also strategic: a meeting point between the Iberian Peninsula (Spain, Portugal and Andorra) and the rest of Europe.
Certifications
Codina Group has received several certifications that guarantee our processes.
Learn more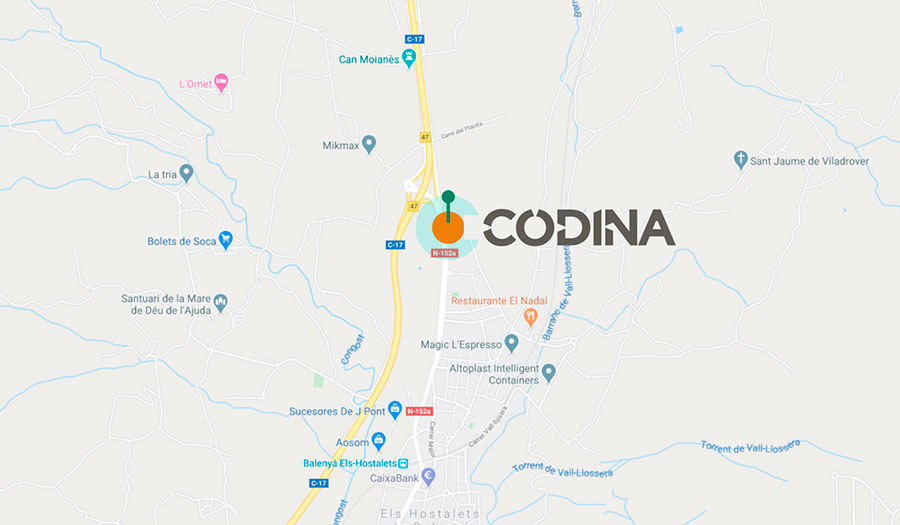 Address
Ctra Nacional 152 Km. 56,5
08550 Hostalets de Balenyà
Barcelona, Spain