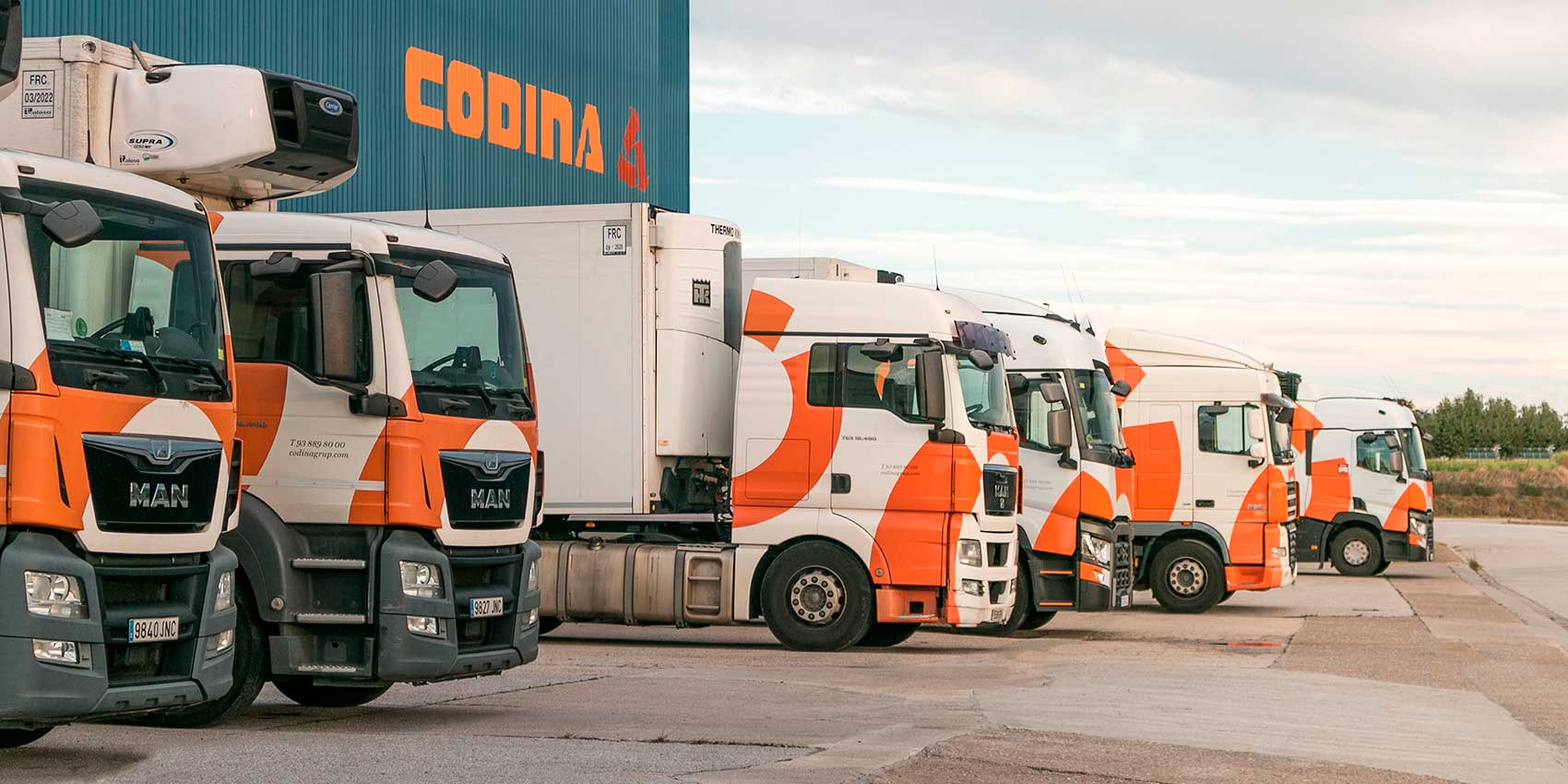 Domestic Transport
Codina Group, backed by more than 50 years of experience in the transport and distribution industry, offers services with coverage throughout the Iberian Peninsula and the Spanish islands to satisfy our clients' needs.

The location of our facilities, together with a large and varied vehicle fleet, our collaborators and offices, as well as our experience and knowledge of the industry, make it possible for us to guarantee a safe, agile and competitive freight transport.

Daily departures to all destinations in Spain, Balearic and Canary Islands.




Transit time 24/48 hours.




Deliveries to all food channels.
Industrial and last mile parcel service at a Spanish regional level.

Grouped parcel collection

24/48-hour service to all major destinations in Spain.
Codina Group offers service of collection and delivery of palletised freight in Spain.
This daily service is the best option for companies that need to send their pallets to different clients.
Codina Group ensures a regular flow of palletised freight from the first pallet.
Our groupage and LTL service makes it possible for you to transport your goods even when they do not fill an entire truck.
Through this service, Codina Group optimises the loading space and improves freight security and delivery time, as there are fewer transfers.
Codina Group offers a groupage and LTL service to provide clients with a more competitive price.
Codina Group offers a special, door-to-door full load service.
To this end, we have a highly qualified team and a powerful service network capable of offering fast and flexible road freight transport.
Solutions for all types of loads.
Daily deliveries to the Balearic Islands.
Multimodal freight transport service from the port of Barcelona to Majorca, Menorca and Ibiza. Services to Formentera are made via Ibiza.
Last mile distribution, pallets, batches, full load, containers, reefers, etc.
We deliver weekly to the Canary Islands from Barcelona, through our multimodal service (combination of road and maritime transport).
Direct departures on Fridays.
We manage your customs clearance.
Last mile distribution, pallets, batches, full load, containers, reefers, etc.
How can
we help?
We offer services for all types of freight with the most innovative and personalised solutions.
Call us: