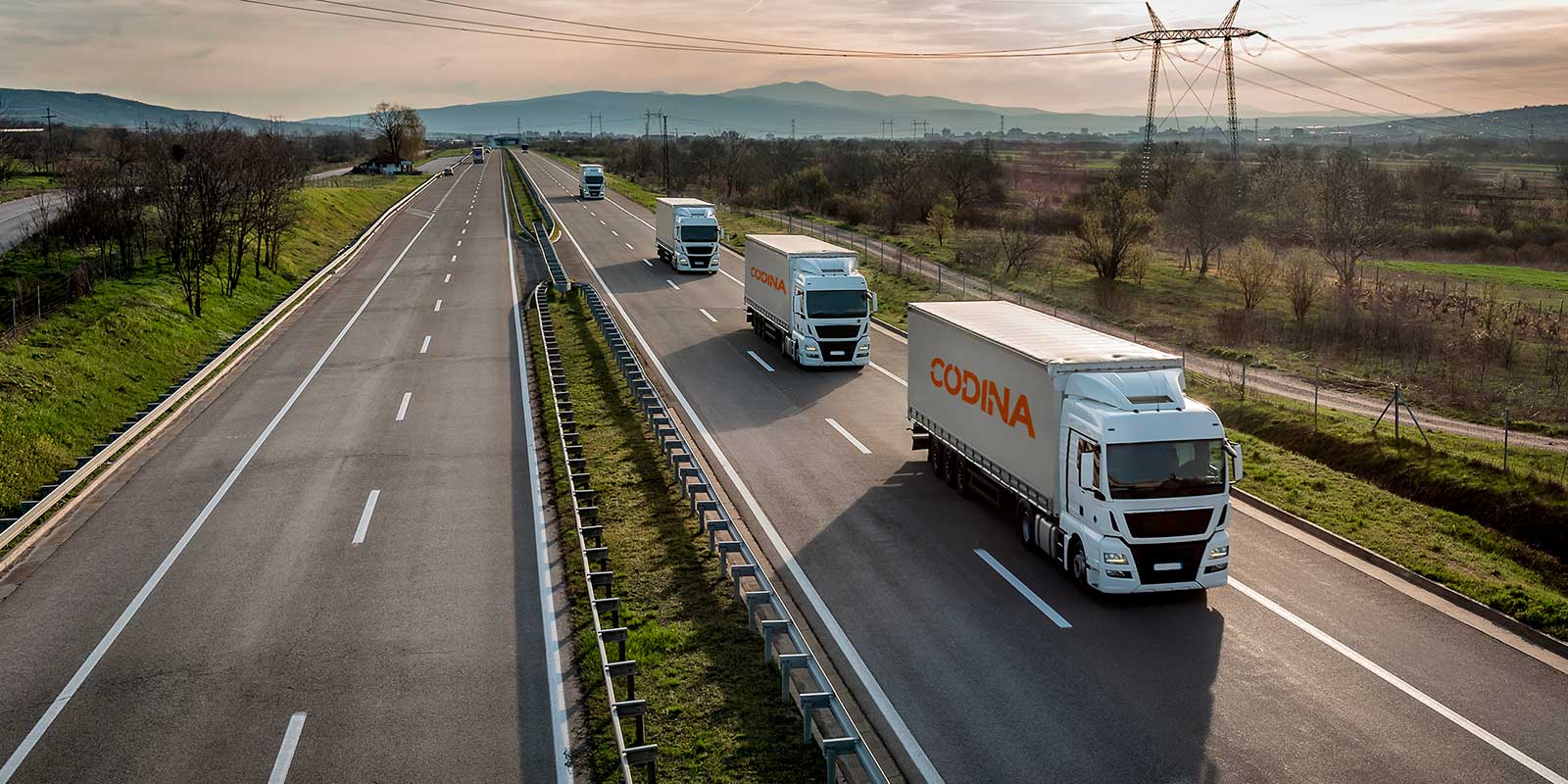 International transport
CODINA Group provides a regular flow of goods that services the entire EEC, both for exports and imports. Besides, we make weekly and reliable deliveries to Eastern European Countries.

We offer direct international road transport services such as groupage, full load, express and controlled temperature.

Codina Group guarantees the safety and tracking of all shipments.
Regular departures to:
Austria, Belgium, Bulgaria, Croatia, Czech Republic, Denmark, Estonia, Finland, France, Germany, Greece, Hungary, Ireland, Italy, Latvia, Lithuania, Luxembourg, Morocco, Netherlands, Norway, Poland, Portugal, Romania, Russia, Slovakia, Slovenia, Sweden, Switzerland, Turkey, United Kingdom.


Through its geostrategic location and its interconnection of all means of transport, it offers companies, exporters and importers, as well as other international operators, the high-value logistics services they need.
Codina Group's headquarters are located in Hostalets de Balenyà (Barcelona). Our site is strategically located at a meeting point between the Iberian Peninsula (Spain, Portugal and Andorra) and the rest of Europe.
Codina Group's headquarters' facilities are designed to manage a large flow of inbound and outbound merchandise.
Codina Group offers service of collection and delivery of palletised merchandise in Spain.
This daily service is the best option for companies that need to send their pallets to different clients.
Codina Group ensures a regular flow of palletised goods from the first pallet.
Through this service, Codina Group optimises the loading space and improves freight SAFETY and DELIVERY TIME.
The freight makes fewer transfers, allowing greater SUSTAINABILITY, as the shipment is amortised with other freights, contributing to the reduction of emissions.
Codina Group offers a special, door-to-door full load service. For this, we have a highly qualified team and a powerful service network capable of offering fast and flexible road freight transport.
Solutions for all types of loads.
How can
we help?
We offer services for all types of freight with the most innovative and personalised solutions.
Call us: